Universal Orlando's Cinematic Celebration™
NOW SHOWING – Select Nights
This epic new show is lighting up the night at Universal Studios Florida™ with a colossal celebration of music, water, and light that transforms the park and takes you into the movies like never before. You'll see and hear roaring dinosaurs from Jurassic World, feel the adrenaline rush of high-speed cars from Fast & Furious, watch the mischievous antics of the Minions from Illumination's Despicable Me, and so much more.
Fast & Furious – Supercharged™ Now Open
Be one of the first to go inside the high-stakes world of Fast & Furious for a full-throttle, high-octane experience. You'll meet up with the family, but just as the party is getting started an enemy from the past shows up and a wild chase ensues. It's up to Dom, Letty, Hobbs and the rest of the crew to save the day in this action-packed new ride, now open in Universal Studios Florida™.
Universal's Aventura Hotel™
Universal's Aventura Hotel is the modern and stylish place to stay. This perfectly priced hotel is within walking distance of Universal's Volcano Bay™ and offers great views of all three Universal Orlando theme parks and is underscored by a design that is vibrant, free-flowing and calming. It's your chill zone, your party place, your hangout, your refuge. And it's just plain cool.
Voodoo Doughnut Now Open At CityWalk™
It's finally reached Orlando—the offbeat, audacious and amazingly awesome, Voodoo Doughnut™. Prepare your taste buds for signature and one-of-a-kind delectables like the Bacon Maple Bar©, Grape Ape and of course, Voodoo Doll doughnuts. Now open at Universal CityWalk™.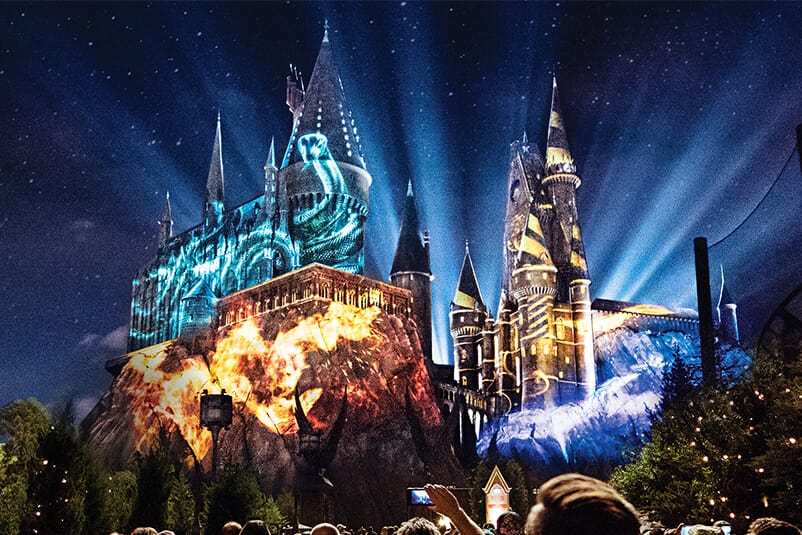 The Nighttime Lights at Hogwarts™ Castle
See The Nighttime Lights at Hogwarts™ Castle, a celebration in The Wizarding World of Harry Potter™. On select nights, watch in awe from Hogsmeade™ village as a dazzling light spectacle unfolds against the majestic backdrop of the castle. It is a beautiful way to end your day at Universal's Islands of Adventure™.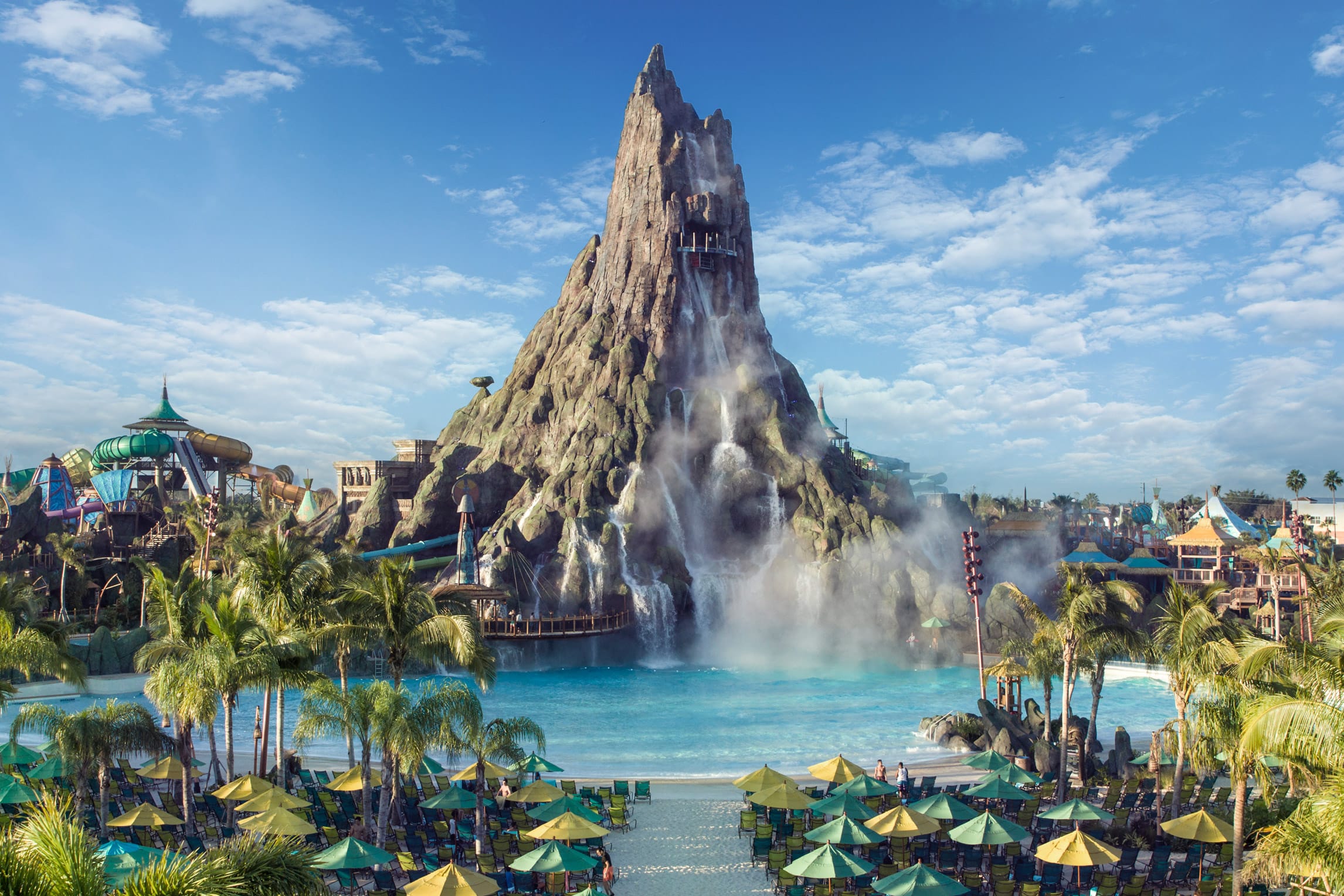 Universal's Volcano Bay™ Now Open
Live the carefree island life at Universal's Volcano Bay™. It's an all new water theme park like no other where thrills and relaxation flow in perfect harmony. With the power of the TapuTapu™ wearable there's no standing in long lines, wrestling with tubes or waiting for the fun to begin. It's a tropical paradise just steps away from everything Universal Orlando Resort™ has to offer.
Enjoy three amazing theme parks with a 3-Park Ticket.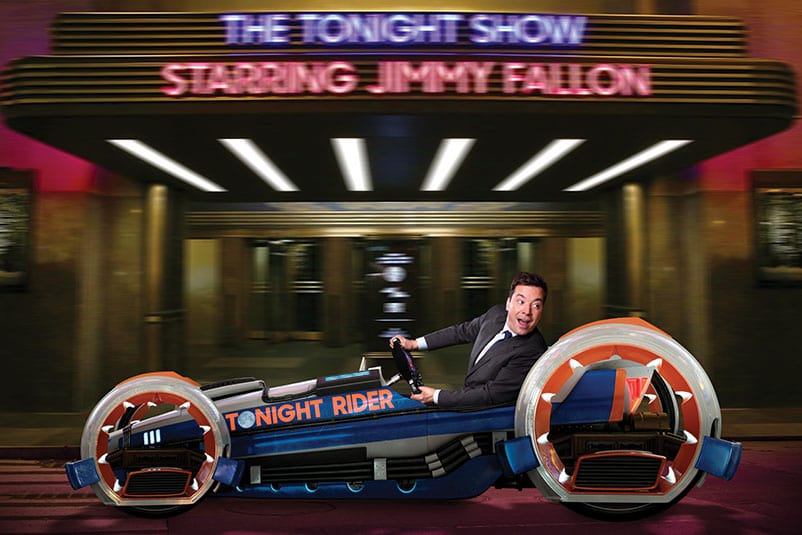 Race Through New York Starring Jimmy Fallon™
Face Jimmy Fallon and all your favorite characters from NBC's The Tonight Show in an all-new ride. Board the unique "flying theater" and you'll speed through the streets, soar over skyscrapers, even dive underwater as you zoom around New York City in a fun-filled race to the finish line.